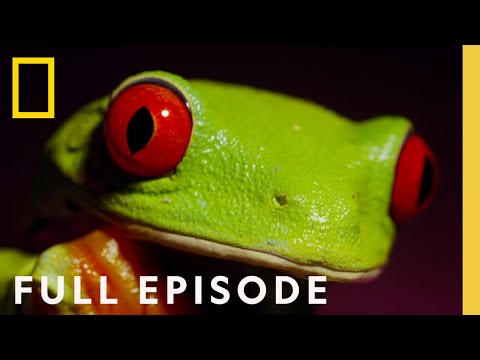 It's not enough for Earth to be habitable, it also has to be lethal for life to thrive.
➡ Subscribe:
http://bit.ly/NatGeoSubscribe
➡ Get more Nat Geo Full Episodes:
https://youtube.com/playlist?list=PLivjPDlt6ApSiD2mk9Ngp-5dZ9CDDn72O
➡ Get more Nat Geo Wild Full Episodes:
https://youtu.be/qAG2SkTPltw
And check out more National Geographic series and specials here:
➡ Disney Plus:
https://www.disneyplus.com
➡ Hulu:
https://www.hulu.com/welcome
➡ NGTV app:
https://www.nationalgeographic.com/tv/
➡ ABC app:
https://abc.com/
About One Strange Rock:
From the award-winning team of filmmaker Darren Aronofsky ("Black Swan") and producer Jane Root ("America the Story of Us"), this 10-part cinematic event series explores the fragility and wonder of planet Earth -- one of the most peculiar, unique places in the universe. Host Will Smith guides viewers on an unprecedented exploration, bolstered by an elite group of eight astronauts who provide unique perspectives and relate personal memoirs of the planet seen from a distance. Hourlong episodes delve into monumental events such as genesis, cosmic violence, human intelligence and alien life, oxygen, and survival vs. destruction.
#Earth #OneStrangeRock #NationalGeographic
Get More National Geographic:
Official Site:
http://bit.ly/NatGeoOfficialSite
Facebook:
http://bit.ly/FBNatGeo
Twitter:
http://bit.ly/NatGeoTwitter
Instagram:
http://bit.ly/NatGeoInsta
TikTok:
http://www.tiktok.com/
@natgeo
Tenor:
http://on.natgeo.com/31b3Koc
About National Geographic:
National Geographic is the world's premium destination for science, exploration, and adventure. Through their world-class scientists, photographers, journalists, and filmmakers, Nat Geo gets you closer to the stories that matter and past the edge of what's possible.
Survival (Full Episode) | One Strange Rock
https://youtu.be/W3ApTMpzAho
National Geographic
https://www.youtube.com/natgeo
via Travels.Tube - Your travel video feed source!