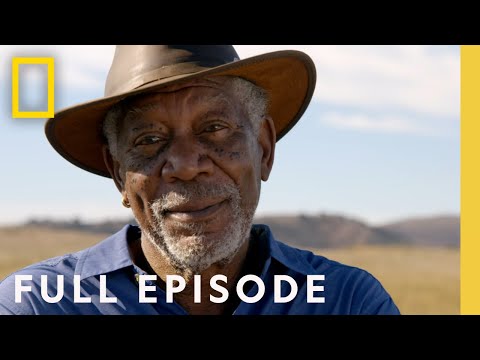 Morgan Freeman travels the globe to ask: Where did we come from, and what happened "in the beginning"?
➡ Subscribe:
http://bit.ly/NatGeoSubscribe
➡ Get more Nat Geo Full Episodes:
https://youtube.com/playlist?list=PLivjPDlt6ApSiD2mk9Ngp-5dZ9CDDn72O
➡ Get more Nat Geo Wild Full Episodes:
https://youtu.be/qAG2SkTPltw
And check out more National Geographic series and specials here:
➡ Disney Plus:
https://www.disneyplus.com
➡ Hulu:
https://www.hulu.com/welcome
➡ NGTV app:
https://www.nationalgeographic.com/tv/
➡ ABC app:
https://abc.com/
About The Story of God with Morgan Freeman:
Academy Award winner Morgan Freeman explores the meaning of life, God, and many big questions in between in an effort to understand how religion has evolved and shaped society. A different divine subject is covered in each hourlong episode, titles of which include "Creation," "The Devil Inside," "Afterlife," "Apocalypse," and "Who Is God?" To explore these topics, host and narrator Freeman visits nearly 20 cities in seven countries to see some of the world's greatest religious sites, among them Jerusalem's Wailing Wall, India's Bodhi Tree, Mayan temples in Guatemala, and the pyramids of Egypt, and he immerses himself in religious experiences and rituals. "In some places I found answers, and others led to more questions. The constant through it all is that we're all looking to be part of something bigger than us. If there's one thing I've learned, it's that we certainly are," Freeman says.
#MorganFreeman #TheStoryofGod #NationalGeographic
Get More National Geographic:
Official Site:
http://bit.ly/NatGeoOfficialSite
Facebook:
http://bit.ly/FBNatGeo
Twitter:
http://bit.ly/NatGeoTwitter
Instagram:
http://bit.ly/NatGeoInsta
TikTok:
http://www.tiktok.com/
@natgeo
Tenor:
http://on.natgeo.com/31b3Koc
About National Geographic:
National Geographic is the world's premium destination for science, exploration, and adventure. Through their world-class scientists, photographers, journalists, and filmmakers, Nat Geo gets you closer to the stories that matter and past the edge of what's possible.
Creation (Full Episode) | The Story of God with Morgan Freeman
https://youtu.be/gwIb6S8suSs
National Geographic
https://www.youtube.com/natgeo
via Travels.Tube - Your travel video feed source!