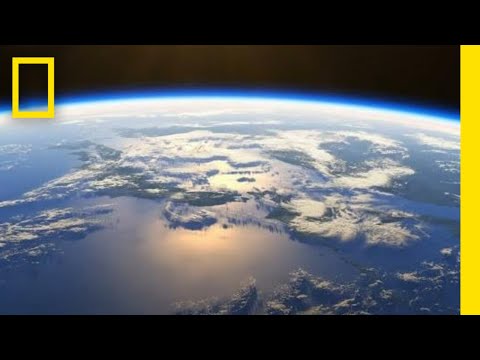 Get a sneak peek at what Ginger and her family explored during their Nat Geo Earth Day road trip!
To celebrate Earth Day with National Geographic, ABC News Chief Meteorologist, Ginger Zee and her husband Ben Aaron take their family on a high energy, eco-friendly road trip. From treetops to forests and oceans to farms, they connect with National Geographic Explorers to learn about solutions to help protect our planet and create a greener future.
The series, produced by ABC Localish, captures the science and exploration of a family going out on a limb to explore and restore our ever-changing world.
➡ Subscribe:
http://bit.ly/NatGeoSubscribe
#NationalGeographic #BranchingOut #NatGeoPlanetPossible
About National Geographic:
National Geographic is the world's premium destination for science, exploration, and adventure. Through their world-class scientists, photographers, journalists, and filmmakers, Nat Geo gets you closer to the stories that matter and past the edge of what's possible.
Get More National Geographic:
Official Site:
http://bit.ly/NatGeoOfficialSite
Facebook:
http://bit.ly/FBNatGeo
Twitter:
http://bit.ly/NatGeoTwitter
Instagram:
http://bit.ly/NatGeoInsta
TikTok:
http://www.tiktok.com/
@natgeo
Tenor:
http://on.natgeo.com/31b3Koc
A Nat Geo Earth Day Adventure | Branching Out | Trailer | National Geographic
https://youtu.be/c5jdecvumgA
National Geographic
https://www.youtube.com/natgeo
via Travels.Tube - Your travel video feed source!