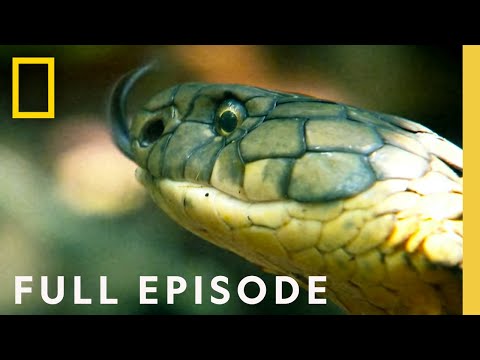 Tom Crutchfield smuggled snakes, tarantulas and king cobras around the world. But when the U.S. builds a case against him, Tom escapes to Belize. There, authorities imprison him without electricity or plumbing.
➡ Subscribe:
http://bit.ly/NatGeoSubscribe
➡ Get more Nat Geo Full Episodes:
https://youtube.com/playlist?list=PLivjPDlt6ApSiD2mk9Ngp-5dZ9CDDn72O
➡ Get more Nat Geo Wild Full Episodes:
https://youtu.be/qAG2SkTPltw
And check out more National Geographic series and specials here:
➡ Disney Plus:
https://www.disneyplus.com
➡ Hulu:
https://www.hulu.com/welcome
➡ NGTV app:
https://www.nationalgeographic.com/tv/
➡ ABC app:
https://abc.com/
About Locked Up Abroad:
Dream adventures turn into hellish nightmares for the travelers featured in this series, which recounts through first-hand interviews and re-enactments their experiences of being arrested in a foreign country for drug smuggling, and how they coped with the resulting lengthy prison terms.
#Snakes #LockedUpAbroad #NationalGeographic
Get More National Geographic:
Official Site:
http://bit.ly/NatGeoOfficialSite
Facebook:
http://bit.ly/FBNatGeo
Twitter:
http://bit.ly/NatGeoTwitter
Instagram:
http://bit.ly/NatGeoInsta
TikTok:
http://www.tiktok.com/
@natgeo
Tenor:
http://on.natgeo.com/31b3Koc
About National Geographic:
National Geographic is the world's premium destination for science, exploration, and adventure. Through their world-class scientists, photographers, journalists, and filmmakers, Nat Geo gets you closer to the stories that matter and past the edge of what's possible.
Snakes on a Plane (Full Episode) | Locked Up Abroad
https://youtu.be/z7nTH1XewHs
National Geographic
https://www.youtube.com/natgeo
via Travels.Tube - Your travel video feed source!