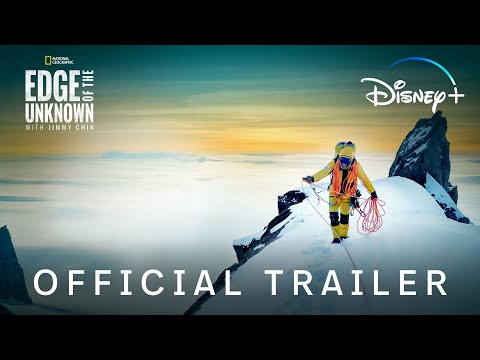 For the world's top adventure athletes, the line between triumph and tragedy is razor thin. In the pivotal moments when life hangs in the balance, what drives the greatest to continue pushing to redefine what is humanly possible? From Academy Award®-Winning executive producers E. Chai Vasarhelyi and Jimmy Chin, EDGE OF THE UNKNOWN is an epic 10-part series that takes audiences inside the minds of pioneering adventure athletes as they recount the most consequential moments of their lives on their journey to perfect the mastery of their craft.
➡ Subscribe:
http://bit.ly/NatGeoSubscribe
#NationalGeographic
About National Geographic:
National Geographic is the world's premium destination for science, exploration, and adventure. Through their world-class scientists, photographers, journalists, and filmmakers, Nat Geo gets you closer to the stories that matter and past the edge of what's possible.
Get More National Geographic:
Official Site:
http://bit.ly/NatGeoOfficialSite
Facebook:
http://bit.ly/FBNatGeo
Twitter:
http://bit.ly/NatGeoTwitter
Instagram:
http://bit.ly/NatGeoInsta
Edge of the Unknown with Jimmy Chin | Official Trailer | National Geographic
https://youtu.be/_d6pE7Xcmq8
National Geographic
https://www.youtube.com/natgeo
via Travels.Tube - Your travel video feed source!