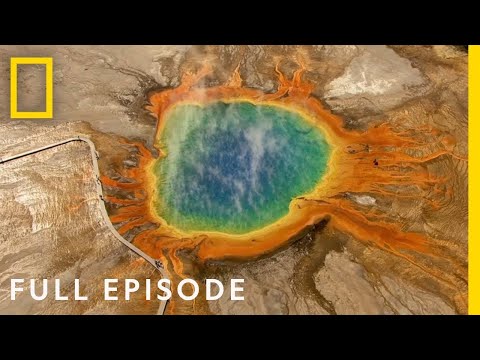 Journey through America's national parks in stunning detail in this special livestream of all 8 episodes of our original America's National Parks series from 2015 (Olympic, Yosemite, Everglades, Gates of the Arctic, Yellowstone, Saguaro, Grand Canyon, Great Smoky Mountain). Don't miss all-new episodes of "America's National Parks" premiering August 29 at 9/8c on National Geographic over five consecutive nights. All episodes stream Aug. 31 only on Disney+ in the US.
➡ Watch on Disney+:
https://on.natgeo.com/3xYY2Gc
➡ Subscribe:
http://bit.ly/NatGeoSubscribe
#NationalGeographic #RelevantVideoTopic
About National Geographic:
National Geographic is the world's premium destination for science, exploration, and adventure. Through their world-class scientists, photographers, journalists, and filmmakers, Nat Geo gets you closer to the stories that matter and past the edge of what's possible.
Get More National Geographic:
Official Site:
http://bit.ly/NatGeoOfficialSite
Facebook:
http://bit.ly/FBNatGeo
Twitter:
http://bit.ly/NatGeoTwitter
Instagram:
http://bit.ly/NatGeoInsta
TikTok:
http://www.tiktok.com/@natgeo
Tenor:
http://on.natgeo.com/31b3Koc
National Geographic
https://www.youtube.com/natgeo
via Travels.Tube - Your travel video feed source!