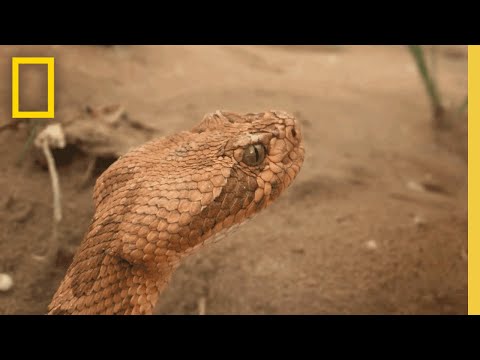 Most people don't make it past the rim of Grand Canyon National Park. Those that do discover magical forests and raging rivers. The rapids of the Colorado are a wild playground for those with an adventurous spirit, but they can also be home to one of the park's most successful predators: pink rattle snakes.
"America's National Parks" premieres August 29 at 9/8c on National Geographic over five consecutive nights. All episodes stream Aug. 31 only on Disney+
https://on.natgeo.com/3xYY2Gc
Disney+ is the streaming home of Disney, Pixar, Marvel, Star Wars, National Geographic, and more. From new releases to your favorite classics and exclusive Originals, there's something for everyone, all ad free.
https://disneyplus.com/
➡ Subscribe:
http://bit.ly/NatGeoSubscribe
#NationalGeographic #AmericasNationalParks
About National Geographic:
National Geographic is the world's premium destination for science, exploration, and adventure. Through their world-class scientists, photographers, journalists, and filmmakers, Nat Geo gets you closer to the stories that matter and past the edge of what's possible.
Get More National Geographic:
Official Site:
http://bit.ly/NatGeoOfficialSite
Facebook:
http://bit.ly/FBNatGeo
Twitter:
http://bit.ly/NatGeoTwitter
Instagram:
http://bit.ly/NatGeoInsta
TikTok:
http://www.tiktok.com/@natgeo
Tenor:
http://on.natgeo.com/31b3Koc
More Than a Grand Canyon | America's National Parks | National Geographic
https://youtu.be/NsZHsECVYTc
National Geographic
https://www.youtube.com/natgeo
via Travels.Tube - Your travel video feed source!