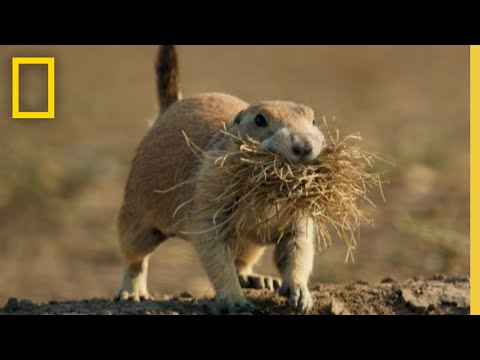 Badlands National Park in South Dakota is home to the largest mixed prairie grasslands in the US. It's kept lush thanks to one animal in particular: the prairie dog. But these little gardeners face threats from all kinds of predators, including coyotes.
"America's National Parks" premieres August 29 at 9/8c on National Geographic over five consecutive nights. All episodes stream Aug. 31 only on Disney+
https://on.natgeo.com/3xYY2Gc
Disney+ is the streaming home of Disney, Pixar, Marvel, Star Wars, National Geographic, and more. From new releases to your favorite classics and exclusive Originals, there's something for everyone, all ad free.
https://disneyplus.com/
➡ Subscribe:
http://bit.ly/NatGeoSubscribe
#NationalGeographic #NationalParks
About National Geographic:
National Geographic is the world's premium destination for science, exploration, and adventure. Through their world-class scientists, photographers, journalists, and filmmakers, Nat Geo gets you closer to the stories that matter and past the edge of what's possible.
Get More National Geographic:
Official Site:
http://bit.ly/NatGeoOfficialSite
Facebook:
http://bit.ly/FBNatGeo
Twitter:
http://bit.ly/NatGeoTwitter
Instagram:
http://bit.ly/NatGeoInsta
TikTok:
http://www.tiktok.com/@natgeo
Tenor:
http://on.natgeo.com/31b3Koc
Badland's Prairie Dogs vs Coyote | America's National Parks | National Geographic
https://youtu.be/kO9wgQbW7BA
National Geographic
https://www.youtube.com/natgeo
via Travels.Tube - Your travel video feed source!