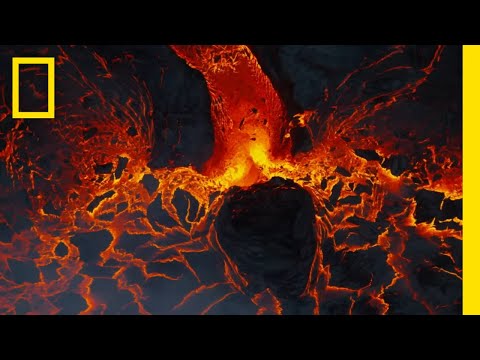 Hawai'i is the only place in the U.S. where humpbacks breed and nurse their young. Mineral rich lava is the secret ingredient in the waters surrounding the islands—and the volcanoes themselves are home to some of the weirdest creatures in the world.
"America's National Parks" premieres August 29 at 9/8c on National Geographic over five consecutive nights. All episodes stream Aug. 31 only on Disney+
https://on.natgeo.com/3xYY2Gc
Disney+ is the streaming home of Disney, Pixar, Marvel, Star Wars, National Geographic, and more. From new releases to your favorite classics and exclusive Originals, there's something for everyone, all ad free.
https://disneyplus.com/
➡ Subscribe:
http://bit.ly/NatGeoSubscribe
#NationalGeographic #NationalParks
About National Geographic:
National Geographic is the world's premium destination for science, exploration, and adventure. Through their world-class scientists, photographers, journalists, and filmmakers, Nat Geo gets you closer to the stories that matter and past the edge of what's possible.
Get More National Geographic:
Official Site:
http://bit.ly/NatGeoOfficialSite
Facebook:
http://bit.ly/FBNatGeo
Twitter:
http://bit.ly/NatGeoTwitter
Instagram:
http://bit.ly/NatGeoInsta
TikTok:
http://www.tiktok.com/@natgeo
Tenor:
http://on.natgeo.com/31b3Koc
Hawai'i's Volcanoes of Life | America's National Parks | National Geographic
https://youtu.be/QosTxX-v11s
National Geographic
https://www.youtube.com/natgeo
via Travels.Tube - Your travel video feed source!