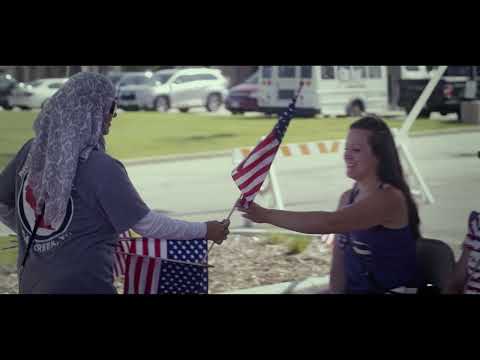 From Academy Award-winning director Cynthia Wade, award-winning director Sharon Liese and executive producer Giannis Antetokounmpo, THE FLAGMAKERS, a meditation on the American dream, follows workers at the country's largest maker of American flags and flagpoles, including the refugees and immigrants who have risked everything to come to the USA. The film premieres in select theaters this September.
➡ Subscribe:
http://bit.ly/NatGeoSubscribe
#NationalGeographic
About National Geographic:
National Geographic is the world's premium destination for science, exploration, and adventure. Through their world-class scientists, photographers, journalists, and filmmakers, Nat Geo gets you closer to the stories that matter and past the edge of what's possible.
Get More National Geographic:
Official Site:
http://bit.ly/NatGeoOfficialSite
Facebook:
http://bit.ly/FBNatGeo
Twitter:
http://bit.ly/NatGeoTwitter
Instagram:
http://bit.ly/NatGeoInsta
The Flagmakers | Official Trailer | National Geographic Documentary Films
https://youtu.be/RUVTvd_9Q5M
National Geographic
https://www.youtube.com/natgeo
via Travels.Tube - Your travel video feed source!