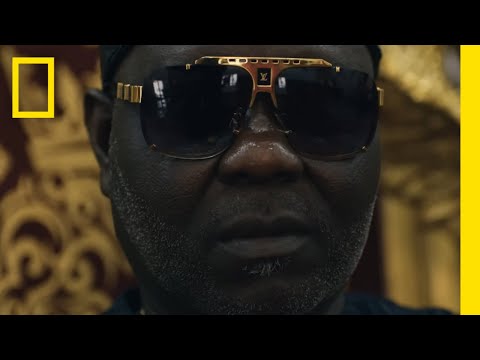 Join investigative journalist Mariana van Zeller on a journey inside the most dangerous black markets to explore the complex inner workings of the global underworld.
This season of the Emmy®-nominated series TRAFFICKED WITH MARIANA VAN ZELLER takes viewers on an investigative journey, exposing the inner workings of the most dangerous shadow markets, criminal organizations and trafficking networks around the world. Gaining access that only National Geographic can provide, our fearless guide Mariana puts her life at risk to better understand these underground economies and the people behind them. Season Three premieres Jan 18, 9/8 on National Geographic.
➡ Subscribe:
http://bit.ly/NatGeoSubscribe
#NationalGeographic #TraffickedWithMarianaVanZeller
About National Geographic:
National Geographic is the world's premium destination for science, exploration, and adventure. Through their world-class scientists, photographers, journalists, and filmmakers, Nat Geo gets you closer to the stories that matter and past the edge of what's possible.
Get More National Geographic:
Official Site:
http://bit.ly/NatGeoOfficialSite
Facebook:
http://bit.ly/FBNatGeo
Twitter:
http://bit.ly/NatGeoTwitter
Instagram:
http://bit.ly/NatGeoInsta
TikTok:
http://www.tiktok.com/@natgeo
Tenor:
http://on.natgeo.com/31b3Koc
Trafficked With Mariana van Zeller | National Geographic
https://youtu.be/ERKRzXY47k4
National Geographic
https://www.youtube.com/natgeo
via Travels.Tube - Your travel video feed source!