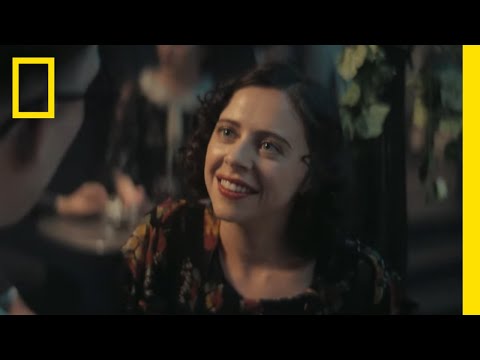 Based on a remarkable true story, "A Small Light" follows Miep Gies, who hid Otto Frank and his family from the Nazis during World War II. The limited series premieres this Spring on National Geographic.
➡ Subscribe:
http://bit.ly/NatGeoSubscribe
#NationalGeographic #ASmallLight
About National Geographic:
National Geographic is the world's premium destination for science, exploration, and adventure. Through their world-class scientists, photographers, journalists, and filmmakers, Nat Geo gets you closer to the stories that matter and past the edge of what's possible.
Get More National Geographic:
Official Site:
http://bit.ly/NatGeoOfficialSite
Facebook:
http://bit.ly/FBNatGeo
Twitter:
http://bit.ly/NatGeoTwitter
Instagram:
http://bit.ly/NatGeoInsta
TikTok:
http://www.tiktok.com/@natgeo
Tenor:
http://on.natgeo.com/31b3Koc
A Small Light | In Production Piece | National Geographic
https://youtu.be/r0ffxNoj9PE
National Geographic
https://www.youtube.com/natgeo
via Travels.Tube - Your travel video feed source!