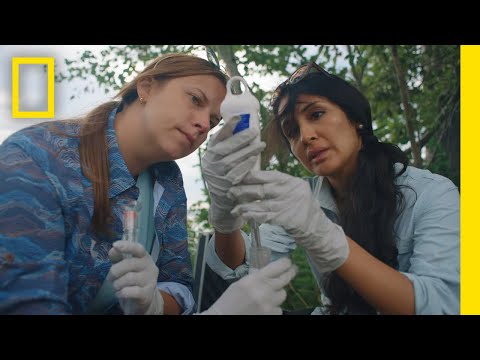 Paid Content for Sea Doo. Join National Geographic Explorer Rosa Vásquez Espinoza as she dives into the depths of Lake Huron to study cyanobacteria, commonly known as blue-green algae, to understand how life on Earth evolved and what we can do to preserve it.
➡ Subscribe:
http://bit.ly/NatGeoSubscribe
#NationalGeographic #Cyanobacteria
About National Geographic:
National Geographic is the world's premium destination for science, exploration, and adventure. Through their world-class scientists, photographers, journalists, and filmmakers, Nat Geo gets you closer to the stories that matter and past the edge of what's possible.
Get More National Geographic:
Official Site:
http://bit.ly/NatGeoOfficialSite
Facebook:
http://bit.ly/FBNatGeo
Twitter:
http://bit.ly/NatGeoTwitter
Instagram:
http://bit.ly/NatGeoInsta
TikTok:
http://www.tiktok.com/@natgeo
Tenor:
http://on.natgeo.com/31b3Koc
Diving for Cyanobacteria in Lake Huron | National Geographic
https://youtu.be/TOQzrtBv_6U
National Geographic
https://www.youtube.com/natgeo
via Travels.Tube - Your travel video feed source!