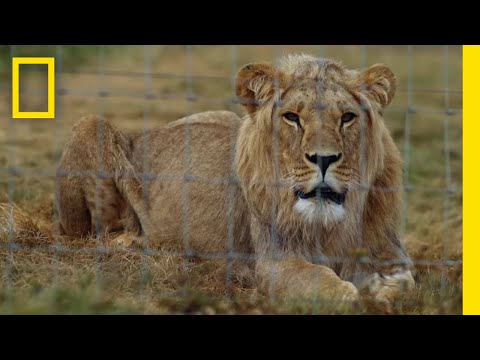 Paid Content for DHL. Cheetahs are in a race for survival. Join National Geographic Photographer Nichole Sobecki as she travels across South Africa to learn more about what is being done to protect the wild cheetah population and other big cats from trafficking and habitat loss.
Learn more at the link:
https://on.natgeo.com/3w7z5Yq
➡ Subscribe:
http://bit.ly/NatGeoSubscribe
#NationalGeographic #BigCats
About National Geographic:
National Geographic is the world's premium destination for science, exploration, and adventure. Through their world-class scientists, photographers, journalists, and filmmakers, Nat Geo gets you closer to the stories that matter and past the edge of what's possible.
Get More National Geographic:
Official Site:
http://bit.ly/NatGeoOfficialSite
Facebook:
http://bit.ly/FBNatGeo
Twitter:
http://bit.ly/NatGeoTwitter
Instagram:
http://bit.ly/NatGeoInsta
TikTok:
http://www.tiktok.com/@natgeo
Tenor:
http://on.natgeo.com/31b3Koc
The Race to Save Big Cats | National Geographic
https://youtu.be/5yRFSne2OMI
National Geographic
https://www.youtube.com/natgeo
via Travels.Tube - Your travel video feed source!