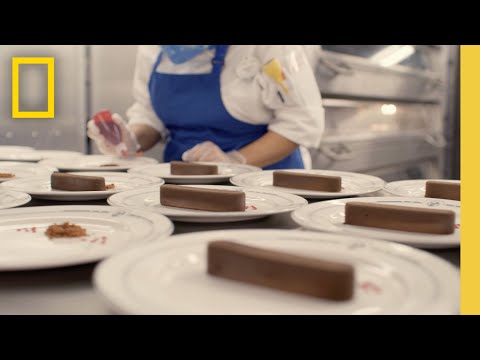 Paid content for Disney Cruise Line. Dining meets storytelling aboard the Disney Wish. Long before the Disney Wish set sail, Imagineers, food and beverage managers, and chefs from around the world were designing restaurants, planning and testing out menus, and concocting one-of-a-kind drinks. What does it take to feed 4,000 guests and 1,500 crew on a floating castle on the sea hundreds of miles from shore? Come experience it yourself! Join us for the fourth of six mini episodes for a sneak peek. Making the Wish: Disney's Newest Cruise Ship streams February 17th on Disney+.
➡ Subscribe:
http://bit.ly/NatGeoSubscribe
#NationalGeographic #MakingTheDisneyWish
About National Geographic:
National Geographic is the world's premium destination for science, exploration, and adventure. Through their world-class scientists, photographers, journalists, and filmmakers, Nat Geo gets you closer to the stories that matter and past the edge of what's possible.
Get More National Geographic:
Official Site:
http://bit.ly/NatGeoOfficialSite
Facebook:
http://bit.ly/FBNatGeo
Twitter:
http://bit.ly/NatGeoTwitter
Instagram:
http://bit.ly/NatGeoInsta
TikTok:
http://www.tiktok.com/@natgeo
Tenor:
http://on.natgeo.com/31b3Koc
Dining on a Cruise Ship | Making the Disney Wish | Mini Episode 4
https://youtu.be/jiTi7F-r8Sg
National Geographic
https://www.youtube.com/natgeo
via Travels.Tube - Your travel video feed source!