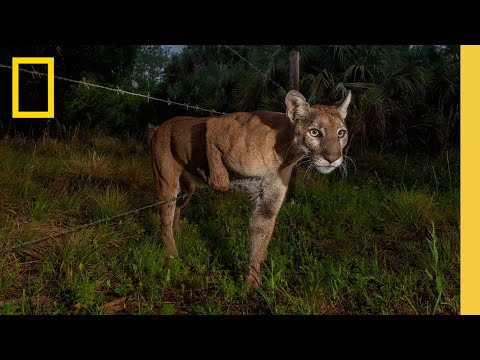 National Geographic Explorer Carlton Ward, Jr., has spent 10 years documenting the elusive Florida panther. Join him in the field as he sets up camera traps and shares his passion for protecting Florida's wildlife corridor.
➡ Subscribe:
http://bit.ly/NatGeoSubscribe
#NationalGeographic #PathOfThePanther
About National Geographic:
National Geographic is the world's premium destination for science, exploration, and adventure. Through their world-class scientists, photographers, journalists, and filmmakers, Nat Geo gets you closer to the stories that matter and past the edge of what's possible.
Get More National Geographic:
Official Site:
http://bit.ly/NatGeoOfficialSite
Facebook:
http://bit.ly/FBNatGeo
Twitter:
http://bit.ly/NatGeoTwitter
Instagram:
http://bit.ly/NatGeoInsta
TikTok:
http://www.tiktok.com/@natgeo
Tenor:
http://on.natgeo.com/31b3Koc
Behind the Scenes: Documenting the Elusive Florida Panther | National Geographic
https://youtu.be/00JIV-CYOrM
National Geographic
https://www.youtube.com/natgeo
via Travels.Tube - Your travel video feed source!