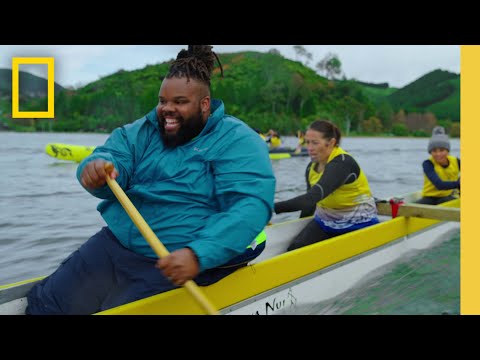 Never Say Never with Jeff Jenkins follows travel journalist Jeff Jenkins as he travels the world testing the limits of his physical abilities -- from attempting to climb 70 foot mountain faces, to rafting class 5 rapids, to sailing in a windstorm at the end of the world. Throughout his global odyssey Jeff makes deep connections with locals and learns not just about the world, but also about himself. The series premieres July 9 at 10/9c on National Geographic and stream on Disney+ and Hulu.
➡ Subscribe:
http://bit.ly/NatGeoSubscribe
#NationalGeographic #JeffJenkins
About National Geographic:
National Geographic is the world's premium destination for science, exploration, and adventure. Through their world-class scientists, photographers, journalists, and filmmakers, Nat Geo gets you closer to the stories that matter and past the edge of what's possible.
Get More National Geographic:
Official Site:
http://bit.ly/NatGeoOfficialSite
Facebook:
http://bit.ly/FBNatGeo
Twitter:
http://bit.ly/NatGeoTwitter
Instagram:
http://bit.ly/NatGeoInsta
TikTok:
http://www.tiktok.com/@natgeo
Tenor:
http://on.natgeo.com/31b3Koc
Never Say Never with Jeff Jenkins | Official Trailer | National Geographic
https://youtu.be/YHisUWlH4VU
National Geographic
https://www.youtube.com/natgeo
via Travels.Tube - Your travel video feed source!