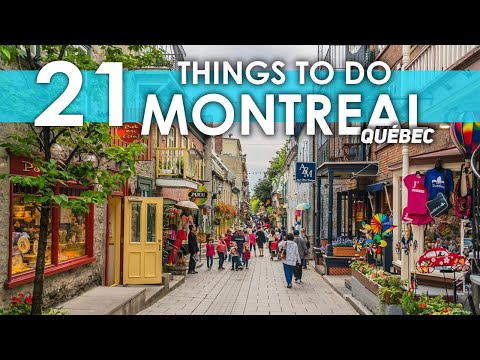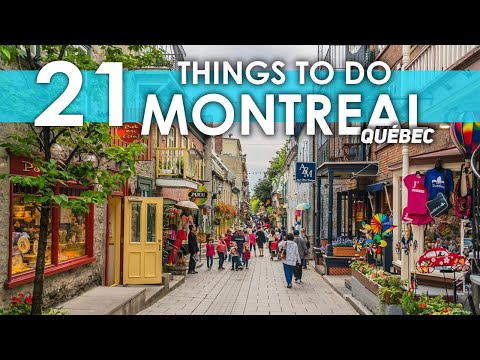 MONTREAL, CANADA: Are you searching for the best things to do in Montreal Canada for 2023? Today we show you 21 things to see and do in Montreal. In this Montreal travel vlog we go to St Helens Island, up to the Mount Royal Park, Walk around Old Port and Montreal Old Town. We show you the Botanical Garden and some of the local food in Montreal. We also show you Chinatown, talk about the festivals in Montreal and provide some general facts. We did several Canada travel videos including a Toronto travel video and showed you around Toronto and Quebec City that can serve as your Canadian travel guide.

If you enjoy this Montreal vlog and have any questions please feel free to ask. We love showing you around the Montreal attractions and where to go in Montreal.

More Canada Travel Videos:
Montreal Canada Travel Video: https://youtu.be/zjxvk55EWHM
Quebec City Travel Guide! https://youtu.be/DwgrJFh6xS0
Vancouver Travel Guide: https://youtu.be/9MhudWM0v_g
Calgary Travel Guide: https://youtu.be/xNidl95FQNQ

BEST THINGS TO DO IN MONTREAL
(TIMESTAMPS)
0:00 MONTREAL INTRO
1:02 OLD MONTREAL
1:47 MOUNT ROYAL PARK
2:12 UNDERGROUND CITY
2:47 MONTREAL MUSEUM OF FINE AND ART
3:09 SAINTE CATHERINE
3:54 LACHINE CANAL
4:11 NIGHT LIFE
4:32 BOTANICAL GARDEN
5:30 JEAN TALON MARKET
5:50 OLD PORT
6:32 QUATIER DES SPECTACLES
7:00 LOCAL FOODS
7:49 OLYMPIC STADIUM
8:05 SAINT HELENS ISLAND
8:30 PLACE JACQUES CARTIER
9:25 ST. LAWRENCE RIVER
9:49 ST JOSEPHS ORATORY
9:58 VIA RAIL TRAIN
10:14 QUEBEC CITY
10:32 CHINATOWN


Island Hopper TV takes you around the world to the premiere travel destinations. Our virtual travel guides from across America to Asia, Europe and Australia have assisted many world travelers in educating themselves on their next destination to travel or even vacation.

Watch at: https://www.youtube.com/watch?v=hbxxKW6ei5o