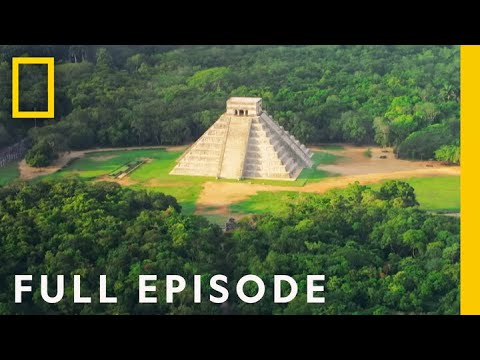 Narrated by Gina Rodriguez, this stunning journey celebrates the beauty and culture of Latin America. From the crystalline beaches of Baja to the icy desert of Patagonia, we explore this cultural region through an aerial perspective. Featuring spectacular images filmed at the very highest resolution, along with untold stories and curious facts.
Enjoy a free trial of National Geographic right here:
https://ngmdomsubs.nationalgeographic.com/servlet/OrdersGateway?cds_mag_code=NG9&
;amp;cds_page_id=
➡ Subscribe:
http://bit.ly/NatGeoSubscribe
➡ Get more Nat Geo Full Episodes:
https://youtube.com/playlist?list=PLivjPDlt6ApSiD2mk9Ngp-5dZ9CDDn72O
➡ Get more Nat Geo Wild Full Episodes:
https://youtu.be/qAG2SkTPltw
And check out more National Geographic series and specials here:
➡ Disney Plus:
https://on.natgeo.com/3q6on5p
➡ Hulu:
https://on.natgeo.com/3Qor0Ko
➡ NGTV app:
https://www.nationalgeographic.com/tv/
➡ ABC app:
https://abc.com/
#LatinAmericaFromAbove #FullEpisode #NationalGeographic
Get More National Geographic:
Official Site:
http://bit.ly/NatGeoOfficialSite
Facebook:
http://bit.ly/FBNatGeo
Twitter:
http://bit.ly/NatGeoTwitter
Instagram:
http://bit.ly/NatGeoInsta
TikTok:
http://www.tiktok.com/@natgeo
Tenor:
http://on.natgeo.com/31b3Koc
About National Geographic:
National Geographic is the world's premium destination for science, exploration, and adventure. Through their world-class scientists, photographers, journalists, and filmmakers, Nat Geo gets you closer to the stories that matter and past the edge of what's possible.
From Baja to Patagonia (Full Episode) | Sobrevolando: Latin America from Above
https://youtu.be/U_0_0gsJKoo
National Geographic
https://www.youtube.com/natgeo
via Travels.Tube - Your travel video feed source!