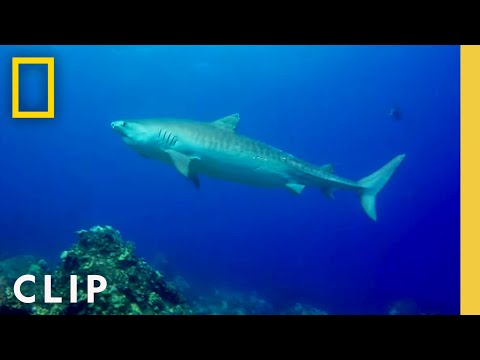 The Bermuda Triangle is over 500,000 square miles of rumored mysteries, but in reality, the it may be filled with something even more incredible—sharks. Marine Biologist Dr. Austin Gallagher is searching for the holy grail of shark research - the secret breeding grounds of tiger sharks, and he's hoping one special shark can lead him to it.
➡ Subscribe:
http://bit.ly/NatGeoSubscribe
#NationalGeographic #BermudaTriangle
About National Geographic:
National Geographic is the world's premium destination for science, exploration, and adventure. Through their world-class scientists, photographers, journalists, and filmmakers, Nat Geo gets you closer to the stories that matter and past the edge of what's possible.
Get More National Geographic:
Official Site:
http://bit.ly/NatGeoOfficialSite
Facebook:
http://bit.ly/FBNatGeo
Twitter:
http://bit.ly/NatGeoTwitter
Instagram:
http://bit.ly/NatGeoInsta
TikTok:
http://www.tiktok.com/@natgeo
Tenor:
http://on.natgeo.com/31b3Koc
Scientists stumble upon a 12-foot long male tiger shark | Sharks of the Bermuda Triangle
https://youtu.be/OLQQi9IPFlQ
National Geographic
https://www.youtube.com/natgeo
via Travels.Tube - Your travel video feed source!