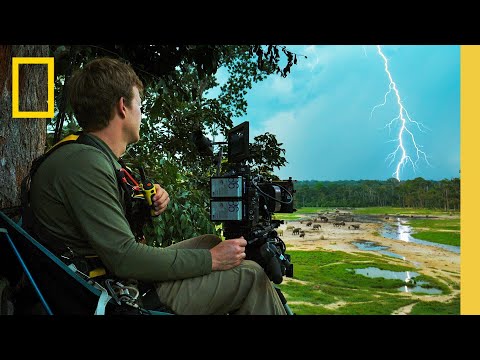 In Animals Up Close, wildlife filmmaker Bertie Gregory travels the world braving extreme environments to reveal the wonders of wildlife in even the most remote of locations. 219 days in the field posed no shortage of challenges for him and his team, but the often unpredictable conditions led to some incredible once-in-a-lifetime animal experiences. Take a look at a few of Bertie's favorite moments from filming.
Animals Up Close with Bertie Gregory is now streaming on Disney+.
Enjoy a free trial of National Geographic right here:
https://ngmdomsubs.nationalgeographic.com/servlet/OrdersGateway?cds_mag_code=NG9&
;amp;cds_page_id=
➡ Subscribe:
http://bit.ly/NatGeoSubscribe
And check out more National Geographic series and specials here:
➡ Disney Plus:
https://on.natgeo.com/3q6on5p
➡ Hulu:
https://on.natgeo.com/3Qor0Ko
➡ NGTV app:
https://www.nationalgeographic.com/tv/
➡ ABC app:
https://abc.com/
#NationalGeographic #AnimalsUpClose
About National Geographic:
National Geographic is the world's premium destination for science, exploration, and adventure. Through their world-class scientists, photographers, journalists, and filmmakers, Nat Geo gets you closer to the stories that matter and past the edge of what's possible.
Get More National Geographic:
Official Site:
http://bit.ly/NatGeoOfficialSite
Facebook:
http://bit.ly/FBNatGeo
Twitter:
http://bit.ly/NatGeoTwitter
Instagram:
http://bit.ly/NatGeoInsta
TikTok:
http://www.tiktok.com/@natgeo
Tenor:
http://on.natgeo.com/31b3Koc
Bertie Gregory's Favorite Moments | Animals Up Close | Disney+ | National Geographic
https://youtu.be/Q1kNLP-9NG8
National Geographic
https://www.youtube.com/natgeo
via Travels.Tube - Your travel video feed source!