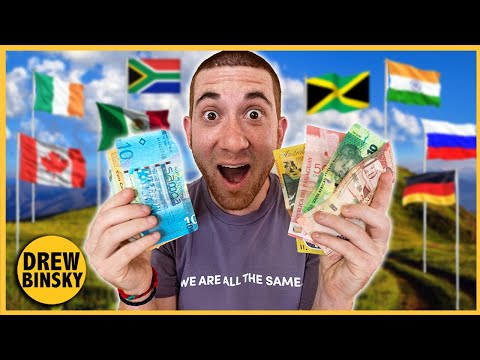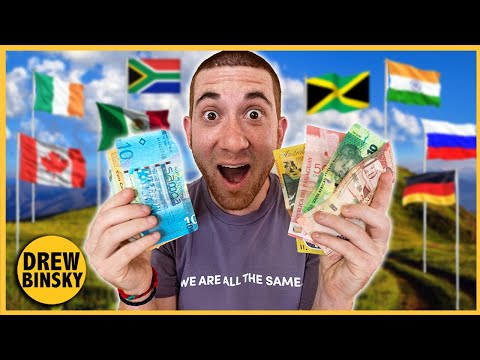 ❤️FREE JUST GO Flag in my new drop "We Are All The Same" for every purchase in the next 48 hours. Go to
https://shopjustgo.com/
right now!
✅ SUBSCRIBE for more travel videos:
http://bit.ly/2hyQnZ1
My very first video (in Jan 2017) was called "What Can $10 Get You in Vietnam?" -- where I hit the streets of Hanoi to see how many things I could purchase with $10. Well, that video had some immediate success, so then I started doing more $10 episodes as I traveled. Fast forward almost 5 years (crazy!) and now I've made over 55 episodes and it's proven to be one of my most watched series!
This video is a compilation of all the best moments of my $10 series. It's a video that I've been working on for quite some time, and I'm really excited to share it with you! Sit back, relax, grab your popcorn, and enjoy!
PS - I'm really excited about my new JUST GO holiday drop! The theme is "WE ARE ALL THE SAME" because that's my #1 biggest realization from visiting every country, and to celebrate, we have some really cool designs! For every purchase in the next 48 hours, you will get a FREE JUST GO Flag included as a gift ❤️
https://shopjustgo.com/
Follow @Drew Binsky for more stories from EVERY country, and join me on
https://instagram.com/drewbinsky
👕 Thank you for making these travel videos possible by supporting my clothing brand, JUST GO 🌎:
https://shopjustgo.com/
📱 TEXT ME, I will respond! +1 310 349 3854
✈️ BOOK your next trip here:
https://travel.drewbinsky.com/
👫 JOIN over 65,000 people in my FB travel community!
https://bit.ly/3uomRZb
FIND ME ON SOCIAL MEDIA:
► IG:
https://www.instagram.com/drewbinsky/
► FB:
https://www.facebook.com/drewbinsky/
► Tik Tok:
https://www.tiktok.com/
@drewbinsky
👨🏻‍🦰 WHO AM I?
I'm Drew Binsky and I am going to all 197 countries in the world. I make travel videos about people, culture and anything else I find interesting on the road. My ultimate goal is to inspire you to travel far and wide, because traveling is the best education that you can get and our planet is beautiful!
How I find music for my Videos:
- Tom Fox is a legendary musical artist:
https://tfbeats.com/
- Musicbed: Elevate your videos with record-label quality music:
http://share.mscbd.fm/drewbinsky
- Epidemic Sound - incredible royalty free music, free 30 day trial here:
http://share.epidemicsound.com/drew
MOST POPULAR YOUTUBE VIDEOS:
► He Is The Ice Man:
http://y2u.be/VF8dkjEdKNo
► Tallest Humans on Earth:
http://y2u.be/u03kNQNclGY
► Why is Everything Free in Pakistan?:
http://y2u.be/CWeWxl7ruGE
🙏 GET IN TOUCH!
► Website:
https://www.drewbinsky.com/
► Email: business@drewbinsky.com
► Text: +1 310 349 3854
https://img.youtube.com/vi/2I16Ws2Ztn4/0.jpg
via Travels.Tube - Your travel video feed source!