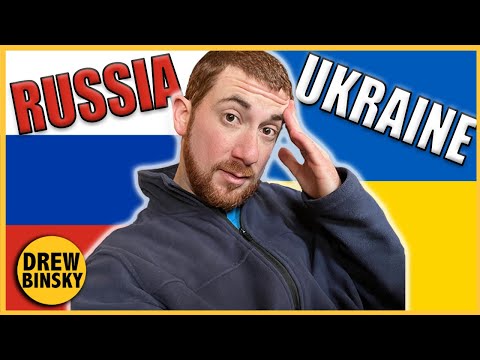 I love Ukraine. I've always said that it's one of the most underrated countries in Europe. The historical sites and monuments are breathtaking. The people are very humble and friendly and I have nothing but incredible memories during my 10 day trip to Ukraine in 2015.
I just spent 3 weeks traveling across Eastern Russia (Siberia) and while I really enjoyed my trip, in terms of culture and adventure — the politics just don't make sense to me. I just woke up to the news that Russia invaded Ukraine, and I don't understand why anyone wants to start another war. This is devastating.
My heart aches for the 44 million people living in Ukraine, many who are currently listening to the sounds of explosions and don't know what tomorrow will bring. I wish nothing but health and safety for all of my Ukrainians friends out there. We are keeping you in our thoughts and prayers 💔🇺🇦
My first Russia video goes live on Sunday (two days from now) and then for the next 4 consecutive weeks, you will see episodes from my Russia (Siberia) series. I want you all to know that the filming of these stories took place BEFORE the war has started, so I will proceed with sharing them as planned. Thank you for your understanding, and I will see you guys on Sunday.
FIND ME ON SOCIAL MEDIA:
► IG:
https://www.instagram.com/drewbinsky/
► FB:
https://www.facebook.com/drewbinsky/
► Tik Tok:
https://www.tiktok.com/
@drewbinsky
👨🏻‍🦰 WHO AM I?
I'm Drew Binsky and I have been to EVERY Country in the world (197/197). I make travel videos about people, culture and anything else I find interesting on the road. My ultimate goal is to inspire you to travel far and wide, because I think that traveling is the best education that you can get, and our planet is beautiful!
via Travels.Tube - Your travel video feed source!