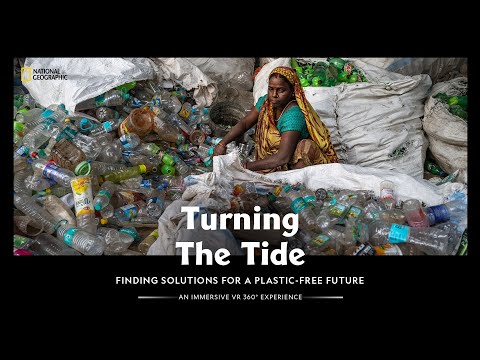 FINDING SOLUTIONS FOR A PLASTIC FREE OCEAN
A female-led team of scientists embarks on an expedition along the Ganges to understand how plastic waste travels from source to sea and to help fill critical knowledge gaps on plastic use and pollution. The National Geographic Society, committed to illuminating and protecting the wonder of our world, funded the Sea to Source: Ganges expedition.
Learn more about the Society's support of Explorers here:
https://www.nationalgeographic.com/impact
➡ Subscribe:
http://bit.ly/NatGeoSubscribe
#NationalGeographic #PlasticontheGanges
About National Geographic:
National Geographic is the world's premium destination for science, exploration, and adventure. Through their world-class scientists, photographers, journalists, and filmmakers, Nat Geo gets you closer to the stories that matter and past the edge of what's possible.
Get More National Geographic:
Official Site:
http://bit.ly/NatGeoOfficialSite
Facebook:
http://bit.ly/FBNatGeo
Twitter:
http://bit.ly/NatGeoTwitter
Instagram:
http://bit.ly/NatGeoInsta
TikTok:
http://www.tiktok.com/
@natgeo
Tenor:
http://on.natgeo.com/31b3Koc
Turning The Tide | Plastic on the Ganges
https://youtu.be/eQC1eMcGA7Q
National Geographic
https://www.youtube.com/natgeo
via Travels.Tube - Your travel video feed source!