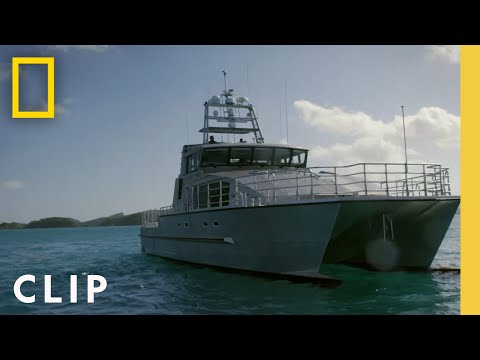 Summer in the Bay of Islands sees many yachts visiting from overseas, so Customs have their work cut out for them keeping the country's coastal border safe. Today they're patrolling on the new Hawk Five. It's a serious vessel, loaded with tech and can travel at very high speeds.
➡ Subscribe:
http://bit.ly/NatGeoSubscribe
#NationalGeographic #ToCatchASmuggler
About National Geographic:
National Geographic is the world's premium destination for science, exploration, and adventure. Through their world-class scientists, photographers, journalists, and filmmakers, Nat Geo gets you closer to the stories that matter and past the edge of what's possible.
Get More National Geographic:
Official Site:
http://bit.ly/NatGeoOfficialSite
Facebook:
http://bit.ly/FBNatGeo
Twitter:
http://bit.ly/NatGeoTwitter
Instagram:
http://bit.ly/NatGeoInsta
TikTok:
http://www.tiktok.com/@natgeo
Tenor:
http://on.natgeo.com/31b3Koc
Patrolling the Bay on the New Hawk Five | To Catch a Smuggler: South Pacific | National Geographic
https://youtu.be/xukeXnmN0Pc
National Geographic
https://www.youtube.com/natgeo
via Travels.Tube - Your travel video feed source!