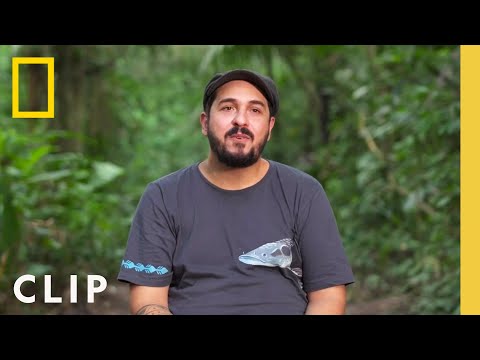 National Geographic Explorer João Campos-Silva is a biologist and conservationist. He collaborates with local communities and sees himself as a scientific supplement to traditional conservation. If he is to drive home one message about protecting the Amazon, its inhabitants, and even the global ecosystem, it's that collective action, led by local organizations, works.
Campos-Silva is participating in the National Geographic Society Perpetual Planet Amazon Expedition — a two-year series of scientific studies spanning the entire Amazon River Basin, supported by Rolex as part of its Perpetual Planet initiative.
Learn more about the expedition:
https://natgeo.com/perpetualplanet
Learn more about Campos-Silva's work:
https://www.nationalgeographic.com/im...
➡ Subscribe:
http://bit.ly/NatGeoSubscribe
#NationalGeographic #ConservationwithJoãoCamposSilva
About National Geographic:
National Geographic is the world's premium destination for science, exploration, and adventure. Through their world-class scientists, photographers, journalists, and filmmakers, Nat Geo gets you closer to the stories that matter and past the edge of what's possible.
Get More National Geographic:
Official Site:
http://bit.ly/NatGeoOfficialSite
Facebook:
http://bit.ly/FBNatGeo
Twitter:
http://bit.ly/NatGeoTwitter
Instagram:
http://bit.ly/NatGeoInsta
TikTok:
http://www.tiktok.com/@natgeo
Tenor:
http://on.natgeo.com/31b3Koc
Saving the Animals of the Amazon | Conservation with João Campos-Silva | National Geographic
https://youtu.be/C3uPSsULahQ
National Geographic
https://www.youtube.com/natgeo
via Travels.Tube - Your travel video feed source!