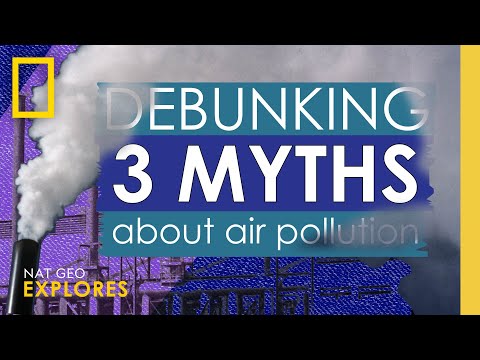 Everyone should know by now that air pollution is bad for the environment and for the people who breathe it. However, what many people don't always realize is how air pollution travels beyond the lungs throughout our bodies, why it can affect people differently depending on where they live, and what we as a society can do to fix the problem. Watch environmental journalist Beth Gardiner debunk three myths about air pollution.
➡ Subscribe:
http://bit.ly/NatGeoSubscribe
#NationalGeographic #NatGeoExplores
About National Geographic:
National Geographic is the world's premium destination for science, exploration, and adventure. Through their world-class scientists, photographers, journalists, and filmmakers, Nat Geo gets you closer to the stories that matter and past the edge of what's possible.
Get More National Geographic:
Official Site:
http://bit.ly/NatGeoOfficialSite
Facebook:
http://bit.ly/FBNatGeo
Twitter:
http://bit.ly/NatGeoTwitter
Instagram:
http://bit.ly/NatGeoInsta
TikTok:
http://www.tiktok.com/@natgeo
Tenor:
http://on.natgeo.com/31b3Koc
Debunking 3 myths about air pollution | Nat Geo Explores
https://youtu.be/3i70gR7lrp8
National Geographic
https://www.youtube.com/natgeo
via Travels.Tube - Your travel video feed source!