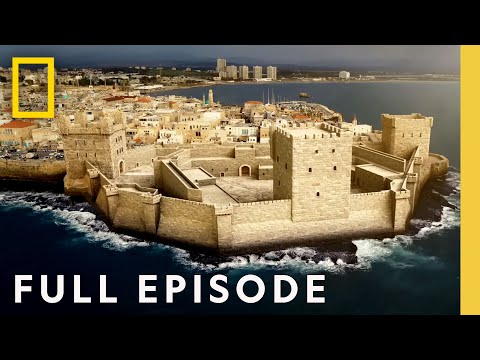 Albert Lin travels to Israel in search of the lost fortunes of the mysterious Knights Templar — warrior monks who ruled the Holy Land through blood, God and gold. Using cutting-edge technology, Lin investigates the hidden Crusader city and the secret tunnels that lie beneath it to discover their lost world, their gold and the secrets that made them so ruthlessly successful.
➡ Subscribe:
http://bit.ly/NatGeoSubscribe
➡ Get more Nat Geo Full Episodes:
https://youtube.com/playlist?list=PLivjPDlt6ApSiD2mk9Ngp-5dZ9CDDn72O
➡ Get more Nat Geo Wild Full Episodes:
https://youtu.be/qAG2SkTPltw
And check out more National Geographic series and specials here:
➡ Disney Plus:
https://www.disneyplus.com
➡ Hulu:
https://www.hulu.com/welcome
➡ NGTV app:
https://www.nationalgeographic.com/tv/
➡ ABC app:
https://abc.com/
#FullEpisode #LostCitiesWithAlbertLin #NationalGeographic
Get More National Geographic:
Official Site:
http://bit.ly/NatGeoOfficialSite
Facebook:
http://bit.ly/FBNatGeo
Twitter:
http://bit.ly/NatGeoTwitter
Instagram:
http://bit.ly/NatGeoInsta
TikTok:
http://www.tiktok.com/@natgeo
Tenor:
http://on.natgeo.com/31b3Koc
About National Geographic:
National Geographic is the world's premium destination for science, exploration, and adventure. Through their world-class scientists, photographers, journalists, and filmmakers, Nat Geo gets you closer to the stories that matter and past the edge of what's possible.
Fortress of the Knights Templar (Full Episode) | Lost Cities with Albert Lin
https://youtu.be/JTRpgFxXwmU
National Geographic
https://www.youtube.com/natgeo
via Travels.Tube - Your travel video feed source!