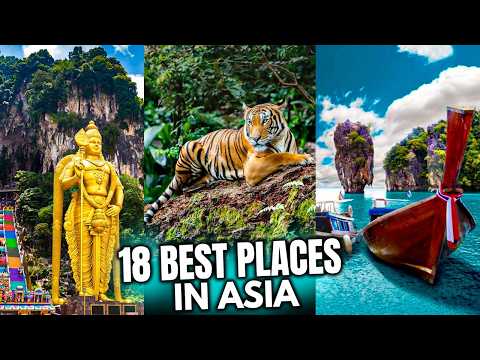 Are you looking for the best places to travel in Asia? Here is a list of our favorite places for you to check out and explore. We made this list of the best places in Asia with the intention to assist you in exploring Asia long term or short term. We included some specific localized locations as well as general information about countries. Asia is diverse and has a lot to offer. China did not make the list really aside from Hong Kong and Macau mostly because the Mainland is not very welcoming to outsiders at the moment. So I did not want to encourage you to go there at this time because of their position on tourist.

Best Places to Travel in Asia 2024
(timestamps)
0:00 Intro
0:58 Bali
2:16 Palawan
2:46 Bangkok
3:58 Koh Samui
5:12 Koh Tao
6:23 Singapore
7:33 Hong Kong
8:40 Vietnam
9:21 Japan
10:39 Taiwan
11:48 Laos
12:34 Macau
13:43 Thailand
15:12 Philippines
16:07 Malaysia
17:24 Cambodia
18:19 India
19:35 Seoul
20:12 Outro




Island Hopper TV takes you around the world to the premiere travel destinations. Our virtual travel guides from across America to Asia, Europe and Australia have assisted many world travelers in educating themselves on their next destination to travel or even vacation.


Watch at: https://www.youtube.com/watch?v=Q32wTGteM9oYouTube