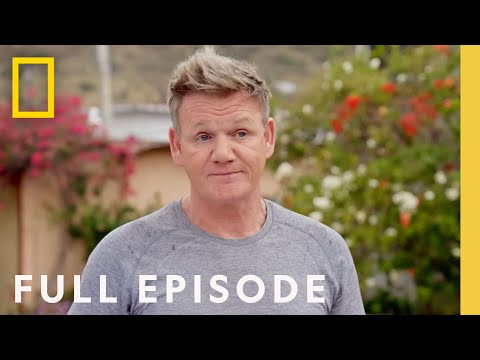 Gordon explores Oaxaca, a Mexican city steeped in history and tradition, on a mission to unlock the secrets of the region's famous cuisine. Gordon scales cliffs on the hunt for edible insects, chops down agave in the sweltering heat and learns how to make mole with a master. After a week of adventures, Gordon goes head to head with one of Mexico's top-rated chefs, Gabriela Cámara, to put his newfound skills to the test.
Enjoy a free trial of National Geographic right here:
https://ngmdomsubs.nationalgeographic.com/servlet/OrdersGateway?cds_mag_code=NG9&
;amp;cds_page_id=
➡ Subscribe:
http://bit.ly/NatGeoSubscribe
➡ Watch all clips of Gordon Ramsay: Uncharted here:
https://bit.ly/WatchGordon
➡ Get More Gordon Ramsay: Uncharted:
https://on.natgeo.com/2lTaCVW
And check out more National Geographic series and specials here:
➡ Disney Plus:
https://on.natgeo.com/3q6on5p
➡ Hulu:
https://on.natgeo.com/3Qor0Ko
➡ NGTV app:
https://www.nationalgeographic.com/tv/
➡ ABC app:
https://abc.com/
#FullEpisode #GordanRamsayUncharted #NationalGeographic
About Gordon Ramsay: Uncharted:
Gordon Ramsay travels the globe on an epic adventure, experiencing new cultures and new cuisines in search of culinary inspiration.
About National Geographic:
National Geographic is the world's premium destination for science, exploration, and adventure. Through their world-class scientists, photographers, journalists, and filmmakers, Nat Geo gets you closer to the stories that matter and past the edge of what's possible.
Get More National Geographic:
Official Site:
http://bit.ly/NatGeoOfficialSite
Facebook:
http://bit.ly/FBNatGeo
Twitter:
http://bit.ly/NatGeoTwitter
Instagram:
http://bit.ly/NatGeoInsta
TikTok:
http://www.tiktok.com/@natgeo
Tenor:
http://on.natgeo.com/31b3Koc
Holy Mexico: Exploring Oaxaca's Famous Cuisine (Full Episode) | Gordan Ramsay: Uncharted
https://youtu.be/up8BUFWtRhM
National Geographic
https://www.youtube.com/natgeo
via Travels.Tube - Your travel video feed source!