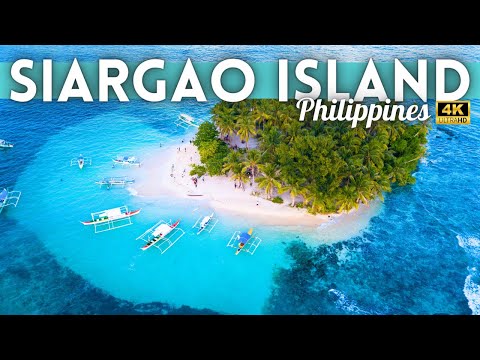 In this Siargao Philippines travel guide we explore the island, Sugba Lagoon, Maasin River, Daku island, Guyam island, General Luna City, Naked Island, and much more.

If you're thinking of traveling to the beautiful Siargao islands in the Philippines, then you need to watch this travel guide! In this Siargao Philippines travel guide, you'll learn all about the best places to stay, the best beaches to visit, and the best food to eat.

This Siargao Philippines travel vlog is made for travelers of all levels of experience. Whether you're a seasoned traveler or you're new to traveling, this video will teach you everything you need to know about the beautiful Siargao islands!

Siargao Philippines Travel Guide 2023 4K
(Timestamps)
0:00 Siargao Intro
1:42 Cloud 9
2:56 Coconut Grove View
3:12 Maasin River
6:34 General Luna
6:58 Island Hopping
7:24 Naked Island
8:52 Daku Island
11:50 Guyam Island
14:20 Magpupungko Pools
15:55 Sugba Lagoon
17:32 Outro

Island Hopper TV takes you around the world to the premiere travel destinations. Our virtual travel guides from across America to Asia, Europe and Australia have assisted many world travelers in educating themselves on their next destination to travel or even vacation.


Watch at: https://www.youtube.com/watch?v=hknY2FH8B0QYouTube