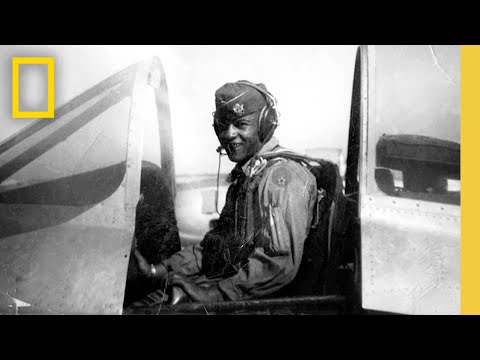 In 1961, U.S. President John F. Kennedy selected a young test pilot named Edward Joseph "Ed" Dwight Jr. to become the first African American astronaut. While Ed was ultimately not selected by NASA, his cultural impact paved the way for those that followed. In honor of #WorldSpaceWeek, we're celebrating his legacy.
Coming this February to Disney+ from National Geographic Documentary Films, "The Space Race" takes a new look at the Space Age through the untold stories of Black astronauts. #TheSpaceRaceFilm #WSW2023
Enjoy a free trial of National Geographic right here:
https://ngmdomsubs.nationalgeographic.com/servlet/OrdersGateway?cds_mag_code=NG9&
;amp;cds_page_id=
➡ Subscribe:
http://bit.ly/NatGeoSubscribe
#NationalGeographic #TheSpaceRace
And check out more National Geographic series and specials here:
➡ Disney Plus:
https://on.natgeo.com/3q6on5p
➡ Hulu:
https://on.natgeo.com/3Qor0Ko
➡ NGTV app:
https://www.nationalgeographic.com/tv/
➡ ABC app:
https://abc.com/
About National Geographic:
National Geographic is the world's premium destination for science, exploration, and adventure. Through their world-class scientists, photographers, journalists, and filmmakers, Nat Geo gets you closer to the stories that matter and past the edge of what's possible.
Get More National Geographic:
Official Site:
http://bit.ly/NatGeoOfficialSite
Facebook:
http://bit.ly/FBNatGeo
Twitter:
http://bit.ly/NatGeoTwitter
Instagram:
http://bit.ly/NatGeoInsta
TikTok:
http://www.tiktok.com/@natgeo
Tenor:
http://on.natgeo.com/31b3Koc
The Space Race | Meet Ed Dwight | National Geographic Documentary Films
https://youtu.be/jpruT1-Baxo
National Geographic
https://www.youtube.com/natgeo
via Travels.Tube - Your travel video feed source!