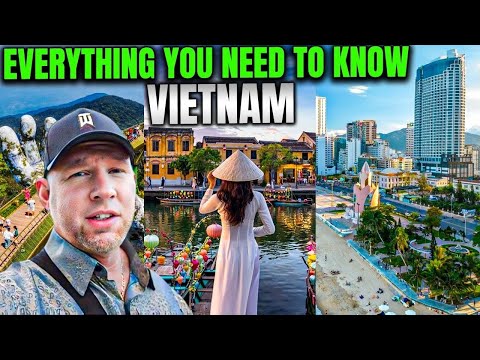 This is a things to know about visiting Vietnam video. The main places to visit are Ho Chi Minh City, Hanoi, Da Nang, Phu Quoc and Nha Trang. The top tourist attractions in Vietnam include the ancient city of Hoi An, Halong Bay, Dalat, Hue, Ba Na Hills, Sa Pa and Ban Gioc Water Falls. In this travel guide for Vietnam we show you around the beaches, temples and tell you the things you need to know about the transportation, the local food and things to see and do around Vietnam.

Watch Next More Vietnam Vlogs |
Ho Chi Minh City Travel Guide: https://youtu.be/Mvsa17OMq-I
Best Things To Do in Da Nang Vietnam: https://youtu.be/Z8cQDARqiYk?si=xUSuAnKELoomEdm2

Everything You Need To Know Visiting Vietnam 2023

0:00 Vietnam Intro
0:24 Arrival Process
1:00 Transportation
2:30 Facts
2:54 Places To Go
4:06 Spiritual
4:29 Weather
5:30 Safety And Crime
7:44 Food
8:14 Money
9:30 Hotels
10:36 Apps To Have
11:57 Outro

Island Hopper TV takes you around the world to the premiere travel destinations. Our virtual travel guides from across America to Asia, Europe and Australia have assisted many world travelers in educating themselves on their next destination to travel or even vacation.


Watch at: https://www.youtube.com/watch?v=pm6-ebk0tC0YouTube